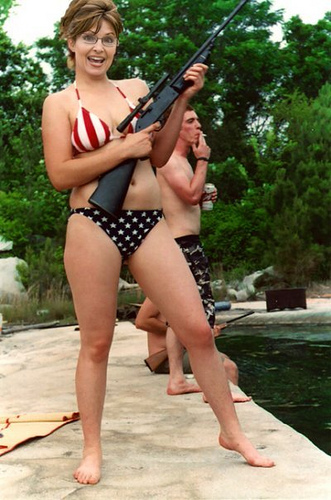 No one blinked at the Marc Jacobs fashion show when a model wore a sheer
black top with a revealig nipple ring, the Chris Benz show had see-through
camisoles, and at Derek Lam's a girl's breasts were visible. Calvin Klein,
the all "American" designer showed a transparent raincoat with only a
thong underneath. In the 2008 political year, the fashion world is making
a political statement. As a society we are at war about wich way to go.
We have become desensitized to images of sex , so some designers even went
for the bondage look. Deigner's intention to provoke social reaction, like
that of four decades ago, might have done better putting lipstick on a
pig. Palin's lipstick Hillary's pants, and Cindy McCain's $300,000
outfit are up for your vote with the rest of the collections.